"Their music is like the Beastie Boys meets John Prine" explained concert goer Jerika Jones about Matt Mullins & The Bringdowns. The intangibility of their genre is largely a testament to the storied musical history of the members. For the better part of 20 years Southern WV has been kept entertained by these four troubadours in any of their dozens of former ensembles, such as Matt's tenure with The Boatmen.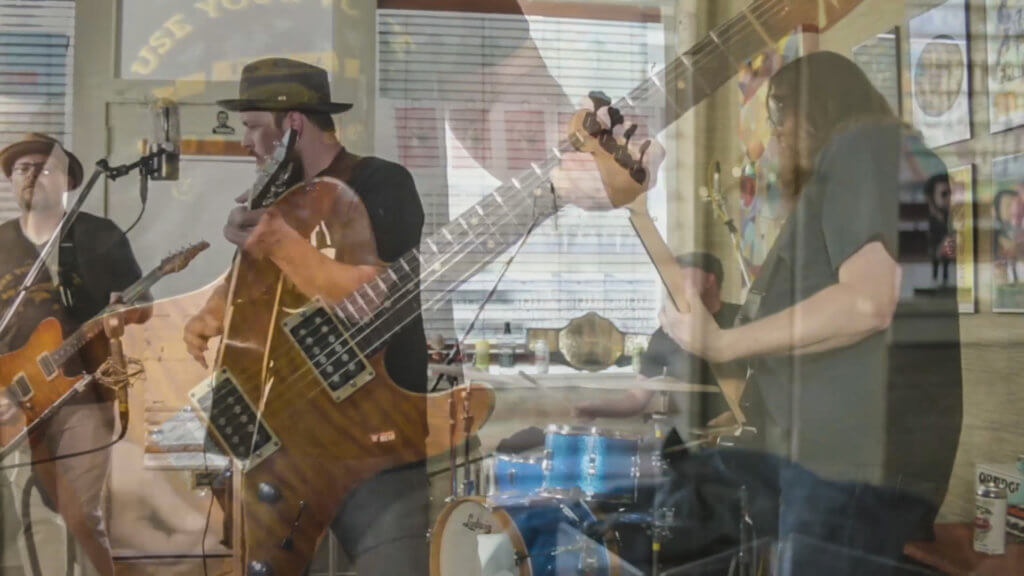 Drawing from their diversified musical interests and individual musical journeys, these four friends all agree that Matt Mullins & The Bringdowns are a force to be reckoned with. With a catalog of songs about rowdy women, late nights, and living harder than most should, it's arguable that the songwriting could dabble in an autobiographical nature.
With a voice that sounds like it could be coated in gravel, Matt Mullins delivers these tunes with such passion and energy you can actually feel every emotion as if it was a node on your very own vocal chords. Paired with the unmistakable style of legendary guitarist Stuart Hill, their tunes are like an ear-worm stuck to the fly paper of the soul. Rounding out the lineup, Dylan McInturff and Bill Fraley hold down the rhythm section like they've been playing together since they shared a proverbial womb.